Events 2012
Doing Business in Food Industry? Then Don't Miss Food Shows in the U.S.
February 23, 2012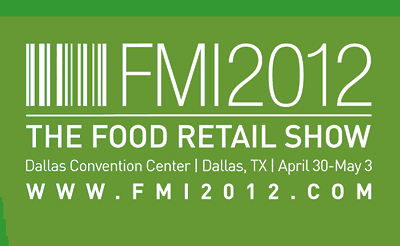 The Foreign Agricultural Service (FAS) office in Prague encourages Czech importers and retailers to attend the FMI 2012 Show, the largest international gathering of retailers, distributors, suppliers, experts and educators. The show will take place in Dallas, Texas, April 30 — May 3, 2012. FMI brings together the industry's leading thinkers and decision-makers for four intensive days of learning, networking, and discovering new ways to build business and boost the bottom line.
In order to reduce the registration fee, FAS Prague collects registrations from Czech companies and registers them as a group. If your company would like to visit the FMI, please send a group registration form to FAS Prague by fax +420-257-022-803.
FAS Prague also provides assistance with the NRA Show 2012, organized by the National Restaurant Association on May 5—8, 2012 in Chicago, Illinois. As the marketplace for international foodservice, the NRA Show provides unparalleled opportunity for buyers and sellers to come together, conduct business and learn from one another, igniting the future of businesses, relationships and ideas.
There are many more agriculture, forestry, food and fishery trade shows with international exhibitors and visitors held throughout the United States. You can see a complete trade show list in the FAS calendar. Please contact us, if you need more information or assistance with registration.